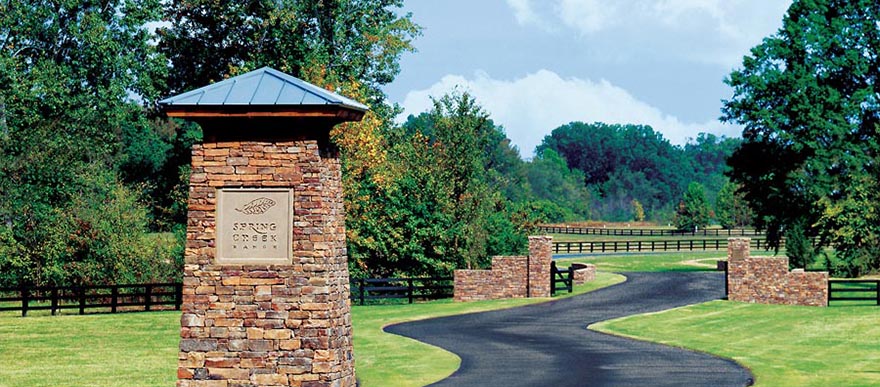 Grand Living in the Grand Manor
Experience grand living in the Grand Manor of Spring Creek Ranch, Boyle's master-planned 820-acre development in the rural preserve area of Collierville. Tour four magnificent million $ homes that redefine excellence in new home design and construction, each featuring innovative interior designs and cutting-edge technologies. Visit the Outdoor Living Idea Center to find the information & inspiration you need to turn your backyard into the outdoor living space of your dreams.
There are a variety of new ways to experience Vesta 2020. From free weekday seminars and hands-on workshops, to exclusive before/after-hours events, there's something for everyone at the Vesta Home Show.
Attendance is limited to allow for social distancing & scheduled cleanings, so get your tickets today.
Don't forget to bring your camera! You'll want to share all the unique design ideas and decorating tips with your friends.
TICKETS
We are committed to the health and safety of our guests and associates and have been diligently working to ensure your visit is safe and enjoyable. With tours greatly reduced, you will have the opportunity to experience the Vesta Home Show like never before - in your own personal tour space spread out from other touring guests. Social distancing at its best!
For touchless ticketing, we encourage online purchasing.  No cash will be accepted at the gate.
Ticket prices vary based on date, and attendance per day is limited to allow for safe social distancing. Each ticket contains a unique QR Code valid only for the date purchased.
DAYS & HOURS OF OPERATION
MONDAYS: Closed for deep cleaning
TUESDAYS:  11 AM to 6 PM - General Admission $15
WEDNESDAYS: 11 AM to 6 PM - General Admission $15
THURSDAYS:  11 AM to 3 PM - General Admission $15
FRIDAYS: 11 AM to 5 PM - General Admission $15
SATURDAYS:  11 AM to 6 PM - General Admission $25
SUNDAYS: 1  PM to 6 PM - General Admission $25
By purchasing a ticket, you acknowledge that an inherent risk of exposure to COVID-19 exists in any public place where people are present. By attending the Vesta Home Show, you and any guests voluntarily assume all risks related to exposure to COVID-19 and agree not to hold the West TN Home Builders and their affiliates, directors, officers, employees, agents, contractors, or volunteers liable for any illness or injury.
Please read the safety signage displayed throughout the show site and follow all the safety instructions. Thank you for helping to keep each other healthy and safe while experiencing the 2020 Vesta Home Show. We hope you enjoy your visit.