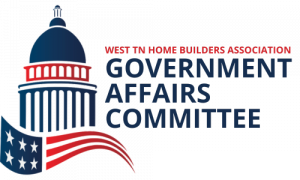 A single win can save builders thousands of dollars on every home they build.
The West TN Home Builders Association advocates tirelessly to ensure that the regulatory environment in the 21 counties we represent encourages growth and development and doesn't restrict it. We collaborate closely with the Home Builders Association of Tennessee and the National Association of Home Builders to ensure that your ability to operate your business, employ people, and make a profit isn't hindered by burdensome state and federal regulations. We also work closely with the municipal and county leaders to provide input into decisions that affect our industry.
The WTNHBA's Government Affairs Committee monitors public policy issues that have an impact on the livelihood of our members. These issues may take the form of, but are certainly not limited to the following:
Amendments to unified development ordinances
Amendments to land development ordinances
Building code interpretations and changes
Permit fee increases
Water and sewer restrictions
Anti and slow growth legislation
Housing affordability
Impact fees and transfer taxes
Adequate facilities taxes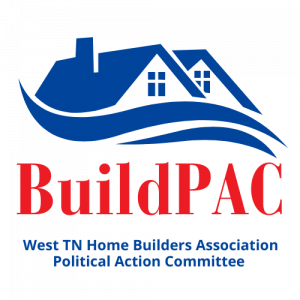 An investment in BuildPAC is a wise investment in your own business!
The Political Action Committee of the West TN Home Builders Association (BuildPAC) is a non-partisan committee organized for the specific purpose of raising funds to support pro-housing candidates of all parties at the state and local levels of government. Contributions to BuildPAC are an investment in the future of your business and the home building industry as a whole. It is essential that we are able to support the candidates who understand and will fight for the issues important to us when they are in office. Candidates who receive support from BuildPAC know our critical issues and understand the depth of that support because it comes from hundreds of builders and associates across West Tennessee. BuildPAC contributions are the key to our being able to promote a pro-housing agenda in the legislature and local governments statewide.
To make your investment, send a check payable to BuildPAC to 505 Halle Park Drive Collierville, TN 38017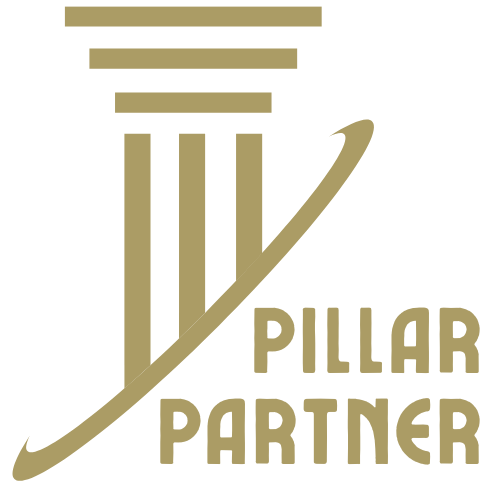 If you recognize the critical importance of electing and maintaining a pro-housing legislature, consider becoming a Pillar Partner today!
Pillar Partners are a prestigious group of visionaries who see limitless possibilities in our region. They embrace the transformational work of the HBA and leverage our efforts to be the voice of the building industry. In return for their significant annual investment of $1,000 or more to our BuildPAC, they receive special recognition, enhanced benefits, and invitations to spcial Pillar Partner events.