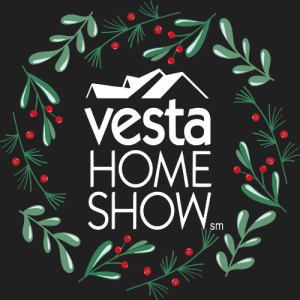 The 2021 Vesta Home Show was the best yet, featuring five magnificent multi-million-dollar homes that redefined excellence in architecture, design, and new home construction. Each Vesta home featured the latest trends in furnishing, fixtures, and appliances, as well as state-of-the-art technologies. Each was beautifully bedecked with Christmas trees, and ribbons, and enchanted by the glow of candles, fireplaces, and thousands of twinkling lights.
Over 18,000 guests visited during the three-week run of the show.  Some took advantage of special Vesta events, like before-hours Chat-Back luncheons with the Vesta Design Team, and after-hours wine and beer tasting events.  All came away with inspiration and fresh ideas.
Just click on the images below and enter the password "vesta2022" for a virtual tour.
Want more details about one of the Vesta Homes?
Just click here to flip through a digital copy of the October edition of AT HOME MEMPHIS & MIDSOUTH MAGAZINE.  There you will find a complete listing of the vendors and subcontractors who contributed to each of the 2021 Vesta Homes!