WTNHBA Serving West Tennessee Since 1944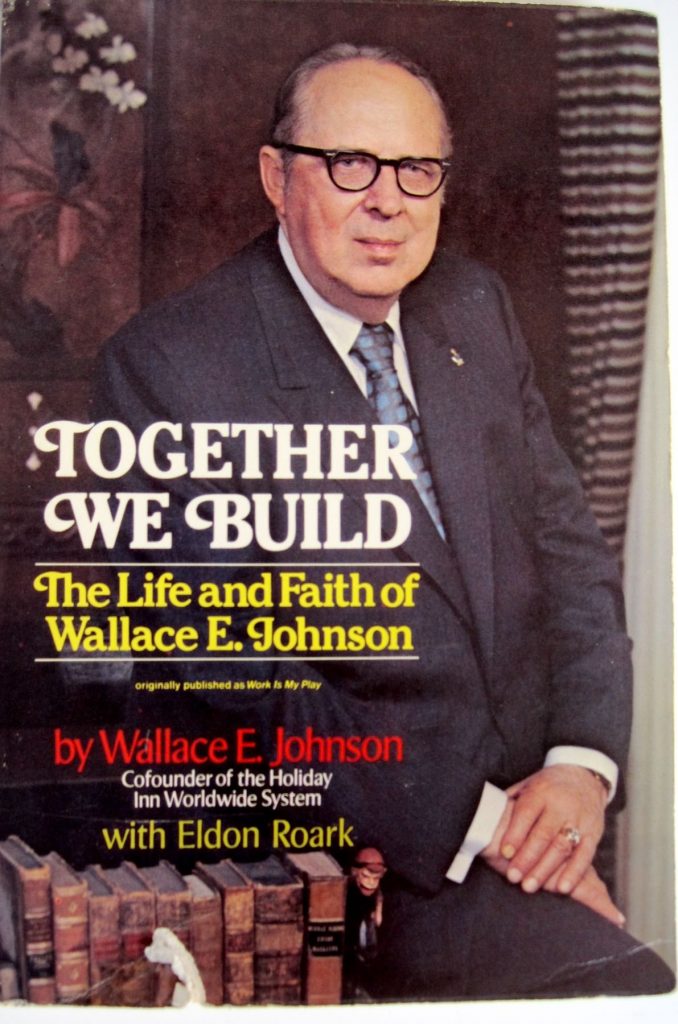 The West Tennessee Home Builders Association is a proactive, not-for-profit trade association that unites all segments of the housing industry in West Tennessee. Founded in 1944, the WTNHBA serves its members and the community by promoting quality housing through education and professionalism.
The WTNHBA is the largest local home builders association in Tennessee and is affiliated with the Home Builders Association of Tennessee and the National Association of Home Builders.
Over the years, the WTNHBA has been led by a veritable "who's who" of Memphians who have built new homes over the past 70+ years. Wallace Johnson, a business associate of world-renowned Holiday Inns founder Kemmons Wilson and a national housing figure in his own right, served as the first president of the association. Kemmons Wilson himself served as WTNHBA President in 1955.
In the years since its founding, the WTNHBA has changed its name, expanded its service area, seen membership numbers increase in good times and decrease in downtimes, moved and built an office and meeting center, seen fathers and sons serve as President of the association, and has constantly changed the range of services offered to both members and to the public.
Through all the changes that have occurred over the past half-century, one constant has been an unwavering commitment by the association to serve the community. Members of the association have built a new dining hall for the Boys Club of Memphis, turned old railroad refrigerator cars into low-income housing for MIFA, helped Habitat for Humanity and the Nehemiah Project build affordable homes, developed the first phase of Estival Place, built homes for St. Jude Dream Home Giveaways, and have given a portion of the proceeds from the annual VESTA show and Home Expo to area charities.
Past Presidents of the Association
Wallace Johnson 1944 - 1945
John Goodwin 1946 - 1947
William Clark 1948
Manny Delugach 1949
D.T. Kimbrough 1950 - 1951
C.A. Crump 1952
W.D. Jemison Jr. 1953
Jack Rich 1954
Kemmons Wilson 1955
Louis Weeks Jr. 1956
Robert Snowden 1957
Jack Renshaw 1958
Carl J. Grant 1959
James M. Wood Jr. 1960
Morris H. Mills 1961
Waymon H. Welch 1962
Irby Cooper 1963
Lloyd B. Lovitt 1964
B. Snowden Boyle 1965
Jack L. Erb 1966
Thane Smith Jr. 1967
Charlie McCrory 1968
Williams McNeil Ayres 1969
Richard Bauman 1970
Charles W. Russell 1971
Roland Maddox 1972
Ray Schutt 1973
H.B. McAdams 1974
Bob Buxbaum 1975
T. David Goodwin 1976
Mike Weiss 1977
Clyde Patton 1978
Richard Grant 1979
Frank Romeo Jr. 1980
Robert Willis 1981
Stewart Austin 1982
Jerry Gillis 1983
Henry Halle III 1984
Patrick J. Mahoney 1985
Norman Brown III 1986
Phil Bryce 1987
Wesley Hays 1988
Terry Dan 1989
Jon Reeves 1990
Brad Rainey 1991
Ronnie Tickle 1992
Jim Green 1993
Billy Ayres 1994
Tom Moss 1995
Paul Ryan 1996
Charles Morgan 1997
Palmer Albertine 1998
David Gribble 1999
Ken Garland Jr. 2000
David Parsons 2001
Phil Chamberlain 2002
John Duke 2003
Bruce Upchurch 2004
Mack Andrews 2005
Tim Wilson 2006
Keith Grant 2007
Doug Collins 2008
Stephen Hodgkins 2009
Tommy Byrnes 2010
David Clark 2011
Jimmy Moore 2012
Don Caylor 2013
Kimberly Grant Brown 2014
David Goodwin Jr. 2015
Keith Allen 2016
James Reid 2017
Dave Moore 2018
Dave Tucker 2019
John Catmur 2020
Trey Sowell 2021
Mark Miesse 2022