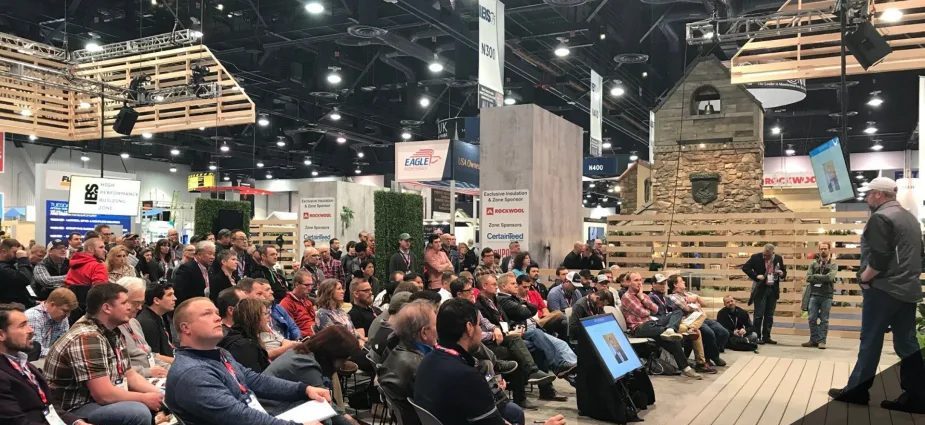 The West TN HBA's education efforts center on advancing the practice and professionalism of the home building industry. We offer programming for all levels of home building industry professionals – from new hires to seasoned contractors.
Membership provides opportunities to improve your skills, advance your career and network with your industry peers.  NAHB offers top-notch educational programming throughout the year on hot topics and trends across the home-building industry. The annual NAHB International Builders' Show® (IBS) offers attendees more than 150 education sessions during the three-day event.  Registered users can access previous webinars through NAHB's online library.
Local HBA offerings range from free Lunch & Learns to full-day seminars offering designations such as Certified Aging In Place Specialist, Certified Green Professional, Certified New Home Sales Professional, Graduate Master Remodeler, and many more.
Check our events calendar regularly for information about upcoming Lunch & Learns, Seminars and Designation Training Classes. If you need a specific course, give us a call at (901) 756-4500, and we'll do our best to add it to our offerings.
Tennessee Board for Licensing Contractors New Education Requirments
Effective July 27, 2021 - New professional education standards are required for all licensed contractors, with classifications BC-A; BC-A/r; and residential small commercial BC-A,b(sm) after January 1, 2009. These rules provide that residential licensed contractors licensed on or after January 1, 2009, must complete continuing education, a minimum of eight (8) hours biennially, by a board-approved provider. Proof of compliance with this requirement must be filed with the board biennially in the format required by the board, as a condition for the maintenance or renewal of the license. This change brings the Tennessee Board for Licensing Contractors into compliance with Tenn. Code Ann. § 62-6-112(g). A full copy of the rules can be viewed here.
Upon review of the full rules, you will learn that "active membership in a professional trade association approved by the Board qualifies as four (4) hours of RCE annually for the year for which the membership is active." In short, membership in the West TN Home Builders Association satisfies the education requirement in full. This is just another great reason all contractors should consider membership in the West TN Home Builders Association.
Tennessee Builders Education Foundation
The West TN HBA works closely with TBEF to develop strategic partnerships with area high schools and universities to ensure a solid future workforce. Click here to learn how partnering with TBEF can benefit your company!