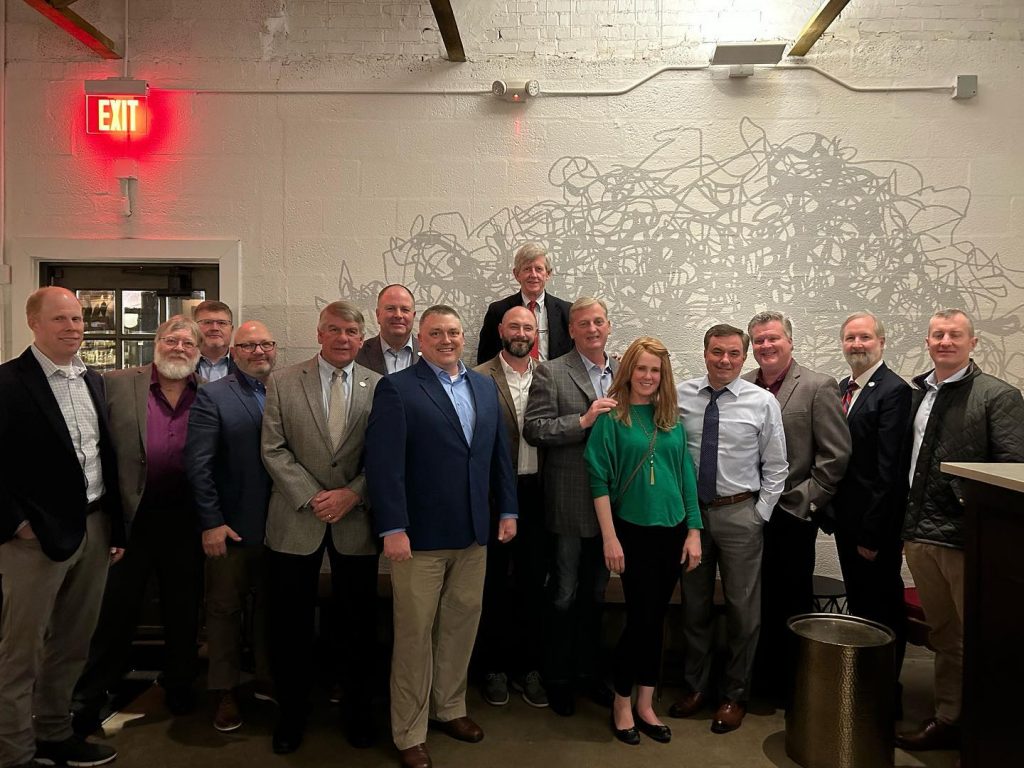 This past week, some of our members along with the Governmental Affairs Committee went off to Nashville to spend some time with some of our legislators from West TN for Day on the Hill in Nashville. We sincerely appreciate the time they take away from their families and businesses to serve our communities across West Tennessee.
Our Government Affairs Committee works closely with our legislators to provide input into decisions that affect our industry. The committee monitors public policy issues that have an impact on the livelihood of our members.
If you have a passion for Public Policy, please consider joining our Government Affairs Committee! For more information, visit our Advocacy page or contact us via email at office@westtnhba.com or call (901) 756-4500.
See below for upcoming Governmental Affairs Committee Meetings:
| | | |
| --- | --- | --- |
| DATE | TIME | MEETING/EVENT |
| Thursday, March 2, 2023 | 11:30 AM | GA Committee Meeting |
| Thursday, April 13, 2023 | 11:30 AM | GA Committee Meeting |
| Thursday, May 11, 2023 | 11:30 AM | GA Committee Meeting |
| Thursday, June 1, 2023 | 11:30 AM | GA Committee Meeting |
| Thursday, August 10, 2023 | 11:30 AM | GA Committee Meeting |
| Thursday, September 14, 2023 | 11:30 AM | GA Committee Meeting |
| Thursday, November 9, 2023 | 11:30 AM | GA Committee Meeting |
| Thursday, December 14, 2023 | 11:30 AM | GA Committee Meeting |