August 2022 Upcoming Events
The West TN Home Builders Association is known for connecting members through monthly networking and educational events, promoting professional development, hosting community outreach events and much more.
August is full of opportunities to connect with your fellow HBA members! See below for all upcoming events: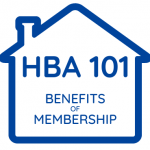 Wednesday, August 3rd | HBA 101 – Benefits of Membership
Take the next step in your member experience by getting an in-depth look at the many ways to engage with the West TN Home Builders Association. HBA 101 is perfect for new members as well as those who simply want a refresher of our program offerings. It's also an excellent opportunity to network and make new connections with fellow members.
Members of the West TN Home Builders Association will receive 1.0 hours of Continuing Education Credit toward Residential Continuing Education (RCE) license renewal requirements.
West TN HBA Office
Aug 3rd, 12:00 - 1:00 PM
FREE event (Registration is required)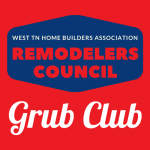 Thursday, August 4th | Remodelers Council Grub Club
Join us for the Remodelers Council's Grub Club at Countertops of Memphis! Come network with fellow industry professionals and get a chance to tour Countertops of Memphis' large showroom. Countertops of Memphis is a family-owned business with over 50 years of experience in the countertop industry.
Countertops of Memphis
Aug 4th, 4:00 - 6:00 PM
FREE event (Registration is appreciated)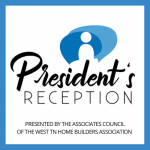 Tuesday, August 9th | August President's Reception
Join West TN HBA President, Mark Miesse, for some after-hours networking. This month's reception will be hosted at Millennial Title. You'll enjoy drinks and appetizers while making lasting connections with your fellow members, so be sure to bring coworkers, potential clients, and plenty of business cards!
Millennial Title
Aug 9th, 5:00 - 7:00 PM
FREE event (Registration is appreciated)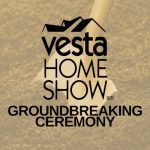 Tuesday, August 16th | Vesta Home Show: Groundbreaking Ceremony
Join us as we celebrate the building of new homes in the Belfair Subdivision in Collierville, TN along with the 2022 Vesta Home Show builders, designers and associated vendors.
Belfair Subdivision in Collierville
Aug 16th, 10:00 - 11:00 AM
FREE event (Registration is appreciated)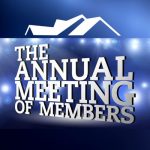 Thursday, August 18th | 2022 Annual Meeting of Members
Join your fellow members for a very special Annual Meeting of the Members Luncheon. Hear from a renowned keynote speaker, catch up with old friends, and make some new connections during this can't-miss annual event.
Event Sponsorships Available. Call the office at (901) 441-6004 for more information.
Ridgeway Country Club
Aug 18th, 11:30 AM - 1:00 PM
HBA Member Price: $40; Guest price: $50