Q & A with Leslie Shankman-Cohn!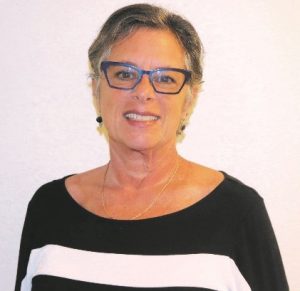 Who is Leslie Shankman-Cohn, NCIDQ, RID, ASID, CAPS, CGP?
She is a partner in the firm of Jill Hertz Interior Design, a division of Eclectic Interiors located in Memphis, TN. She specializes in custom designed furniture; space planning; furnishings and finishes specifications; universal design; "Aging in Style"sm; and sustainable design issues. JHID is recognized as an award-winning, full-service professional interior design firm specializing in comprehensive residential remodeling, Design/ Build, and boutique commercial projects. Clients who want a custom and diverse interpretation of their spaces choose JHID for creativity, energy, and imagination. The firm's history has given us contacts, directions, and experiences that set us apart from other interior design firms.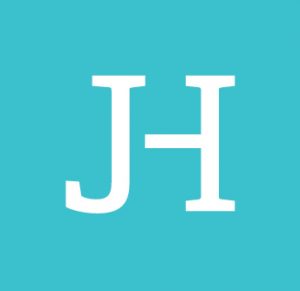 What do you find most challenging about designing a home?
Every home is different, and in each home, there are always site and budget restrictions as well as the client's personal wants and needs, defining the parameters for each project.  The challenge is providing everything the client wants and needs while addressing all restrictions including budget.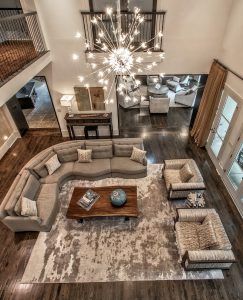 How long of a process is it from start to finish when designing a home?
It depends upon the scope and scale of the project. It can take anywhere from 3 months or so to a year or more for completion.
How do you gather Inspiration before starting a project?
I start by interviewing the client without any preconceived ideas, listening to their wants and needs. We discuss their lifestyle and how they envision using the spaces that we are addressing. A few examples of this would be if the homeowner wants an outdoor area for entertaining; do the children need a special area for virtual learning; do the main homeowners need an area to work virtually from home? During this process, I can determine if there are any special circumstances or restrictions that might impact the final design, for instance, is there someone in the household that has special needs; is this a multi-generational household; is there an older member of the household that might need barrier free areas?  I take the clients vision and translate it into the design. All of this information allows us to provide our clients with everything they want and sometimes even things that they didn't know they needed!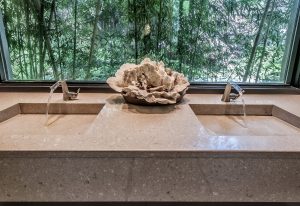 Why did you choose to be an Interior Designer?
I grew up under the influences of my father, who was a custom builder, and my mother, who was a professional designer. I have always enjoyed interacting with all different strata of people and personalities. Every project is new, unique, and interesting. I like to collaborate with the clients and together, we can create spaces that achieve and exceed their goals. The joy and happiness of our clients when they are able to see their dreams come to fruition makes it worth it!