Meet Genevieve Hamblen, Principal Designer & Owner of GNH Designs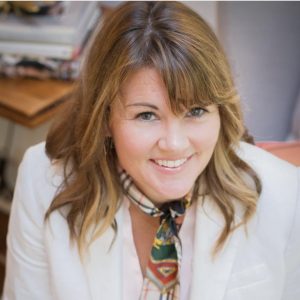 I can be a fickle designer.  What I mean is, for me, repeating a fixture, wallcovering or tile more than 2…3 times gets boring… very quickly.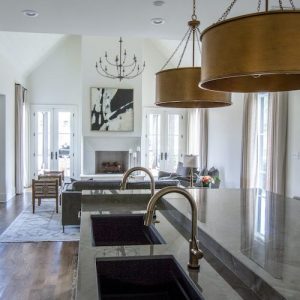 I'll admit it, I like trends.  I enjoy being on the front end of new finishes, new materials and new methods of installation.  When trying something new, often we hear objections from those who have "never seen that" or "never done it that way."  Understandably, installers like to know that they can install something correctly… the first time.  The more often they install a certain material, the quicker and easier the process becomes, so I get it – time is money.  Consequently, those of us who like to push the "latest and greatest" figurative envelope can be a little trying at times.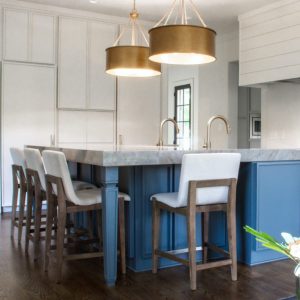 I have found that when approaching a contractor or installer about something new, I had better have good reasons.  This was the case with the new Dekton we used on the kitchen countertop of Blake Grissom's 2020 Vesta Home, Ava Manor.  I loved the product and knew it would elevate the design, but how do designers know when to take a risk or play it safe?  When I feel the urge to try something because no one else has, I try to take a step back and work methodically through the pros and cons.  Questions to answer before moving forward with new products are:  Is the extra cost for the client worth it?  Does the product truly offer something unique or better than what is currently on the market? Will the risk the installer is taking be worth it for them as well?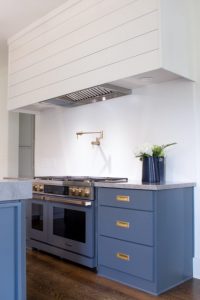 As designers and decorators, we are expected to bring NEW to the table.  As creatives, we are called to stay relevant by not repeating and always coming up with unique looks.  Though I do love the NEW, I try to encourage myself to be selective about product trends.  Above all, trends need to make sense for our clients, not just our portfolios.  Achieving the perfect balance of function and beauty means I will have done my job.  If it breaks a barrier in the process with the latest, greatest, hot, new to the market item,  then that's a bonus.