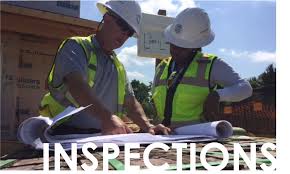 Beginning today, Monday, April 13, 2020, the Memphis and Shelby County Office of Construction Code Enforcement will begin offering Remote Video Inspections (RVI). Previously, in-the-home inspections were suspended in response to the concerns regarding COVID-19. Beginning today, inspections for occupied single-family residences will resume, but will now be conducted remotely by video only.
RVI will replace the Inspection Waiver Form for all new inspection requests scheduled on or after April 13, 2020. Any in-home inspection requests scheduled prior to April 13th will continue to use the Inspection Waiver Form. All other inspections will proceed as normal until further notice.
If you scheduled your inspection and have additional questions, please contact the appropriate section by calling (901) 222-8300.
Click here to view the complete RVI policy.