We are the only trade association explicitly serving the new home construction and remodeling industry across the 21 counties of West Tennessee.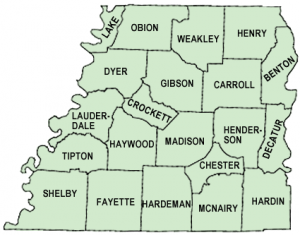 Building homes and enriching communities across West Tennessee
West Tennessee is one of the three major regions, called Grand Divisions, of the state of Tennessee. The region includes 21 counties west of the Tennessee River. The WestTNHBA is affiliated with the Home Builders Association of Tennessee (HBAT) and the National Association of Home Builders, (NAHB).